Banko 250 Tubes
Tax included
There are no reviews yet.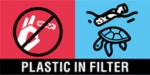 If you are interested in making your own cigarettes, Banko cigarette tubes of 250 are just what you need! These high-quality tubes make it easy and quick to make your own cigarettes. Why choose Banko cigarette tubes? First of all, they offer excellent value for money. In one pack, you get no less than 250 tubes, which are suitable for most tobacco machines. This allows you to put your favourite tobacco in the tubes easily and without fuss.

Delivery policy
As our products are in stock, they will be shipped as soon as possible. Usually within 24 hours.