Banko Filter Tips 8mm
Tax included
There are no reviews yet.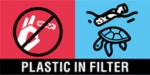 Banko Filter Tips 8 mm
Cigarette filters with a diameter of 8 mm for those wishing to roll thicker cigarettes. Packed in a box of 100 filters

Delivery policy
As our products are in stock, they will be shipped as soon as possible. Usually within 24 hours.